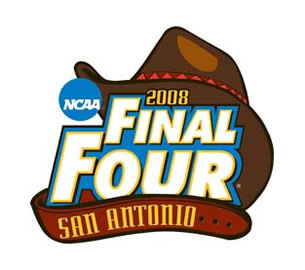 Well, here we are, down to the Final Four. In one half of the bracket, the No. 1 seed, out of the East Region, Hillary Clinton takes on the No. 2 seed, out of the Midwest Region, Barack Obama. In the other half of the bracket, its No. 2 seeded Mitt Romney up against the Cinderella campaign of John McCain.

People often ask for my prediction of how this will shake out. Well, my take is that if Barack Obama wins the nomination he'll win the general election, and if Clinton wins she'll beat Romney. If it's Clinton against McCain, I think McCain wins a close call. But all this comes with the caveat that I have no idea what I'm talking about.

After McCain's triumph last night, he looks well on his way toward the nomination. On the Democratic side, it's still a complete toss up. Just because I endorsed the two, I'll pick an Obama/ McCain showdown.