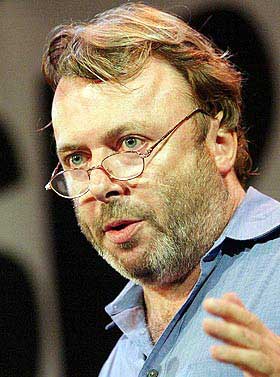 5 years ago, the online magazine Slate.com asked "liberal hawks" in favor of the US invasion of Iraq to defend their position. Intellectual author Chistopher Hitchens participated, and argued that active US involvement in Iraq stretched back to the late '60s, and George Bush's decision to invade was an appropriate extension of long- established US policy.

Here's a short excerpt of his well- written, well- argued position:

... But I would nonetheless maintain that this incompetence doesn't condemn the enterprise wholesale. A much-wanted war criminal was put on public trial. The Kurdish and Shiite majority was rescued from the ever-present threat of a renewed genocide. A huge, hideous military and party apparatus, directed at internal repression and external aggression was (perhaps overhastily) dismantled. The largest wetlands in the region, habitat of the historic Marsh Arabs, have been largely recuperated. Huge fresh oilfields have been found, including in formerly oil free Sunni provinces, and some important initial investment in them made. Elections have been held, and the outline of a federal system has been proposed as the only alternative to a) a sectarian despotism and b) a sectarian partition and fragmentation. Not unimportantly, a battlefield defeat has been inflicted on al-Qaida and its surrogates, who (not without some Baathist collaboration) had hoped to constitute the successor regime in a failed state and an imploded society. Further afield, a perfectly defensible case can be made that the Syrian Baathists would not have evacuated Lebanon, nor would the Qaddafi gang have turned over Libya's (much higher than anticipated) stock of WMD if not for the ripple effect of the removal of the region's keystone dictatorship.

... But the thing to remember about Iraq is that all or most choice had already been forfeited. We were already deeply involved in the life-and-death struggle of that country, and March 2003 happens to mark the only time that we ever decided to intervene, after a protracted and open public debate, on the right side and for the right reasons. This must, and still does, count for something.